FREE Classroom Worksheets to Download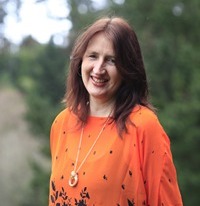 Thank you for reading my books!   Here are your links to your free classroom worksheets. I hope you—and your students—enjoy them. Before each worksheet download is some information about the book it is based on and where you can get a copy to use with the worksheet.
Book Report Templates
for 9-12 yr olds
Book Report Templates
for 9-12 yr olds
Book Report Templates
for 8-10 yr olds
Story Starters/Writing Prompts
for 5-12 yr olds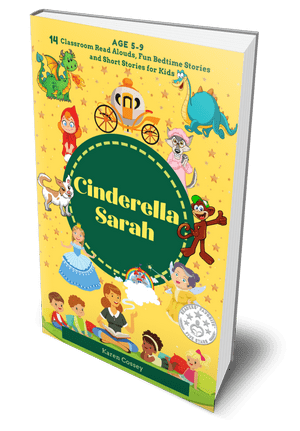 Cinderella Sarah:
14 Classroom Read Alouds, Fun Bedtime Stories for Children and Short Stories for Kids (Age 5-9)
Find all sorts of fun read aloud and bedtime children's stories (with pictures) for kids ages 5-9 in this delightful book. There are pets, fairy tale characters, monsters, dragons and everyday school stories! It's one of those fun books for kids you'll enjoy as much as your child or student!
Get your free digital copy of this book here.
It is also available from the same link in paperback version (which has a lot more pictures than the free digital version).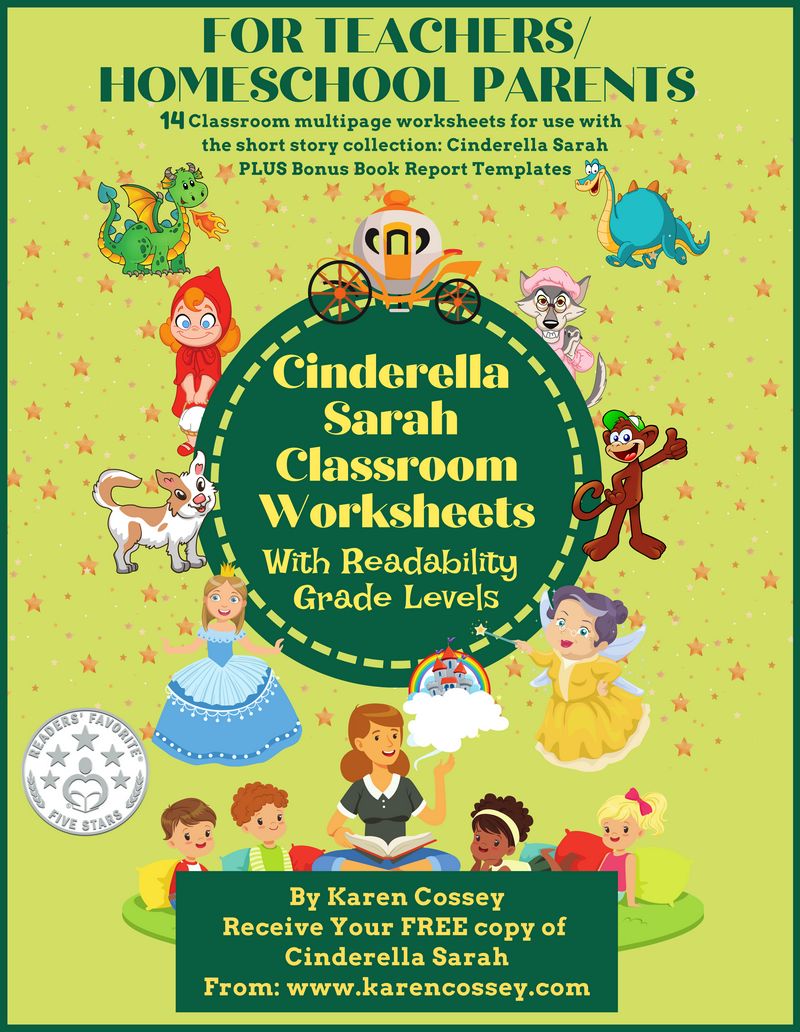 Download a multi page book report template for the Kindergarten – 4th grade book: Cinderella Sarah.
There are multi-page templates for each of the 14 stories in Cinderella Sarah—over  70 pages altogether!
The Adventures of Crimson and the Guardian
Fantasy story for 8-10 year olds.
Young Kinsey, a lonely orphan servant girl in medieval times, finds an abandoned cloak). Unable to resist, she pulls it over her shoulders, snaps the clasp shut and is astounded that a talking unicorn appears in front of her!
What happens next is even more amazing, as Kinsey finds herself caught up in a whirlwind of adventure, from slaying river monsters to fighting off giant wolf-like mungas. But will all her adventures prepare her for the final battle against the evil Snake who is threatening to take over the whole kingdom with his Pegasus of Peril?
Kinsey must find strength she never knew she had as she uncovers her true destiny…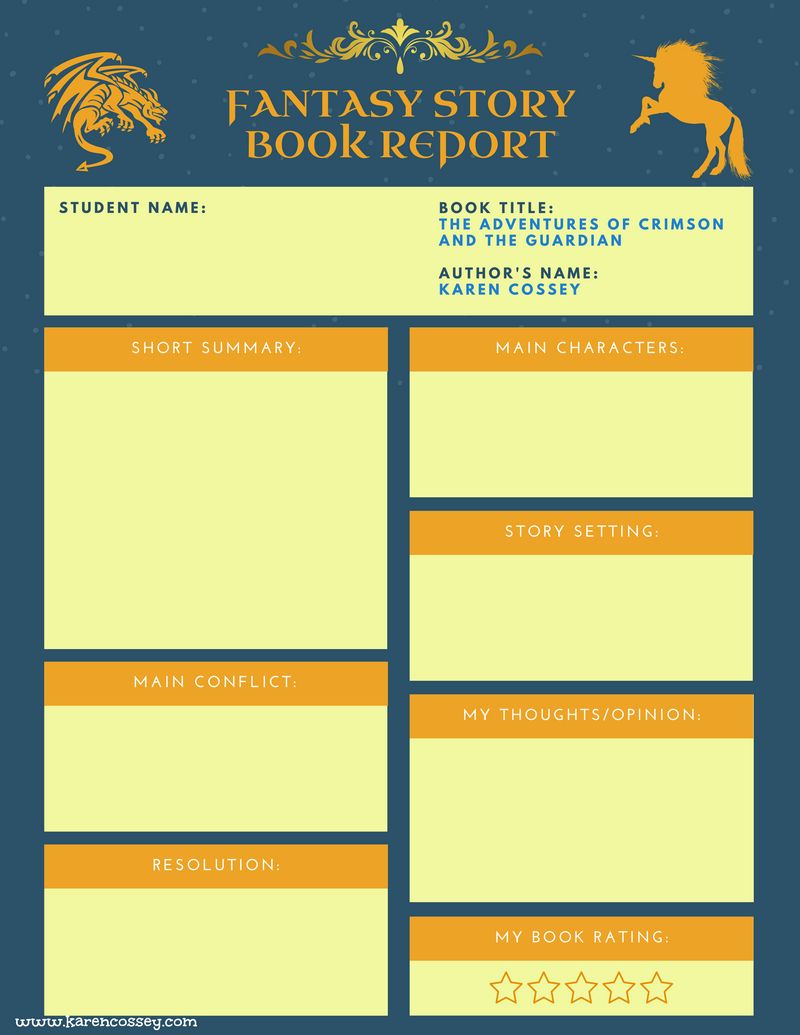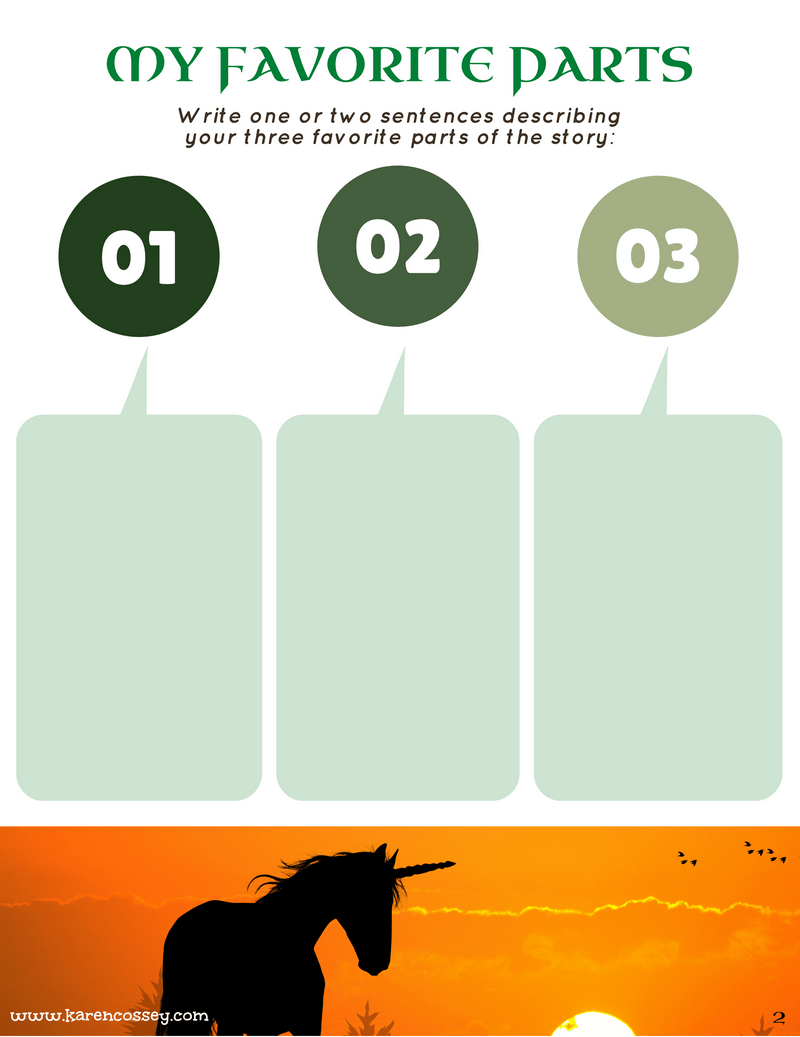 The Trespasser's Unexpected Adventure
Action Mystery story for 9-12 year olds.
Logan had no idea that trespassing could lead to so much trouble—all he wanted was to explore some out-of-bounds caves by himself but instead he finds a new friend—and loads of danger!
Before he knows it, rock climbing and Ferrari racing leads to gold smuggling and burning fires with no way out!
How will he survive?  And how will he save his friends?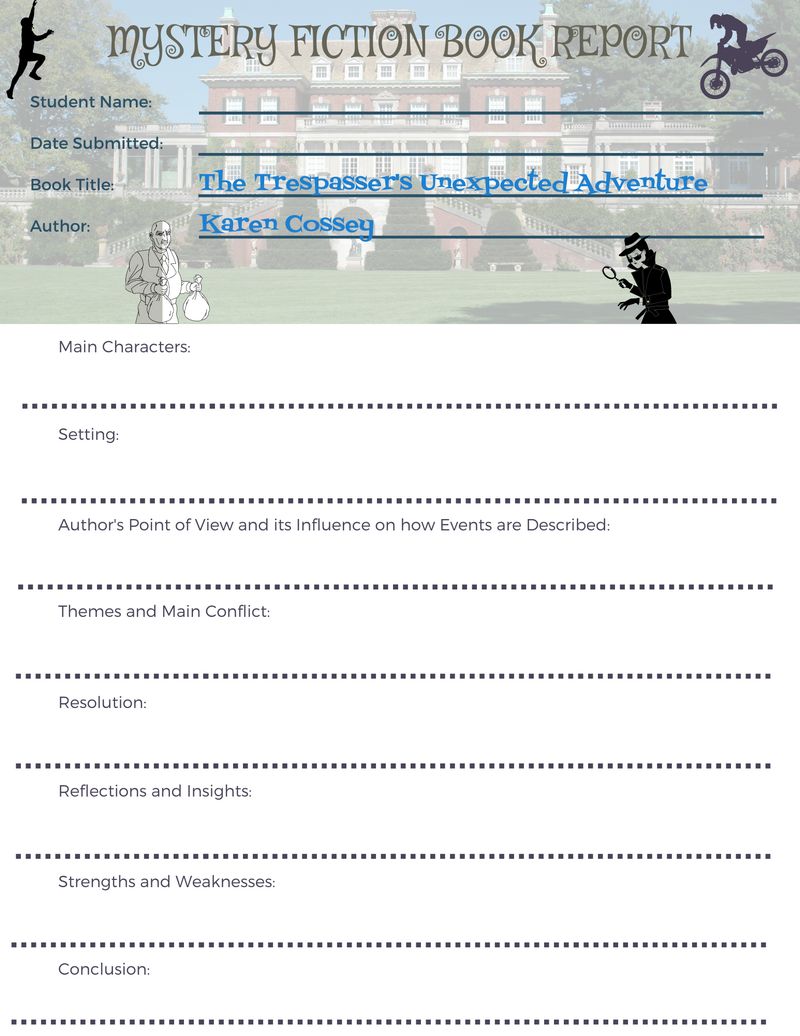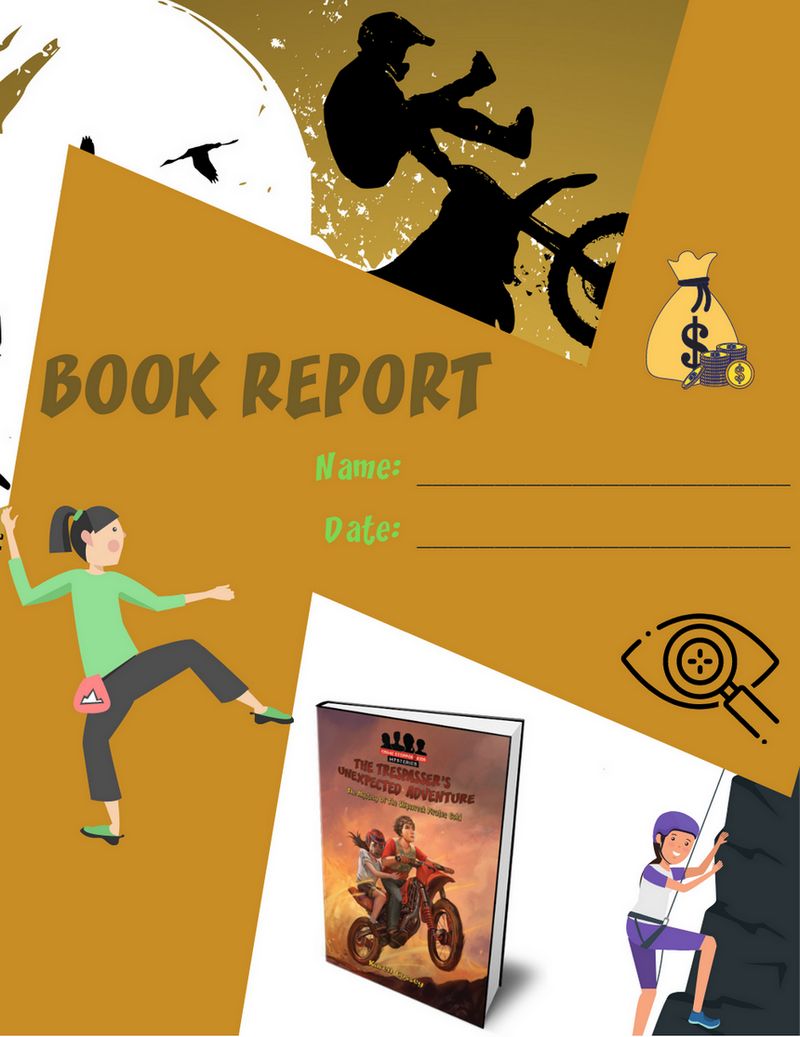 The Con Artist's Takeover
Action Mystery story for 9-12 year olds.
Logan can't wait to visit Meeka, but what promises to be a fun trip to her over-the-top wealthy home turns into a nightmare. Everyone he meets has secrets, even Meeka. But when a crime is uncovered, and Nate is kidnapped, Logan, Meeka and Poet know exactly what they need to do. Go and get him back—no matter what the risk.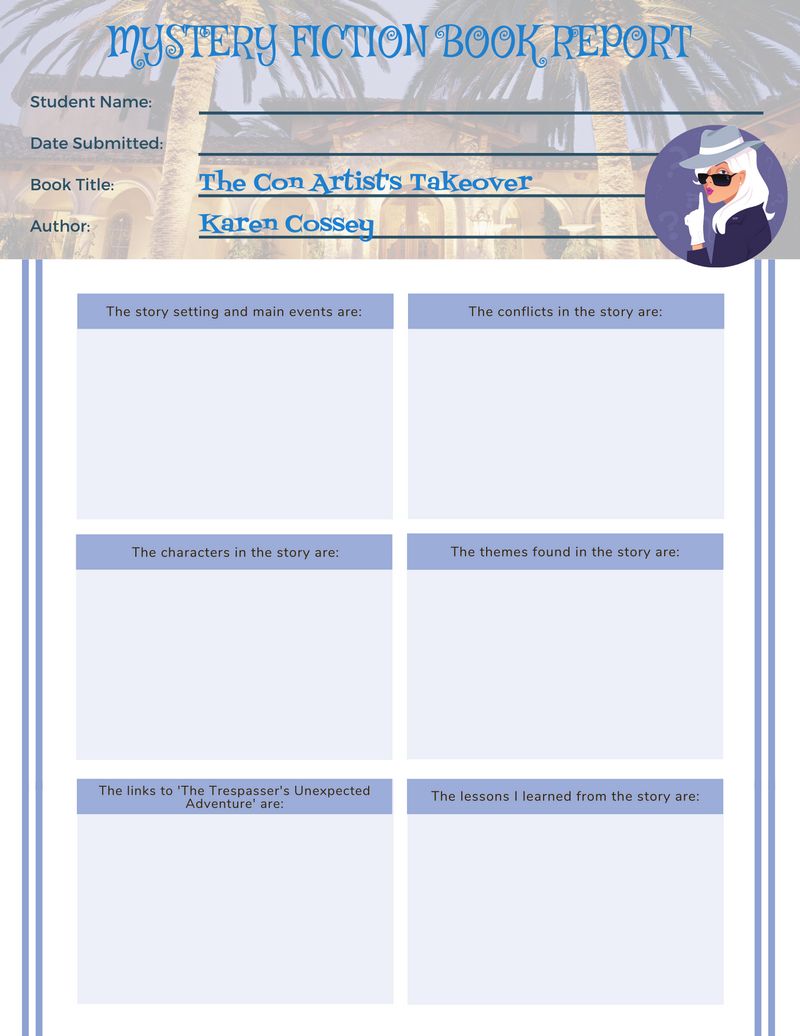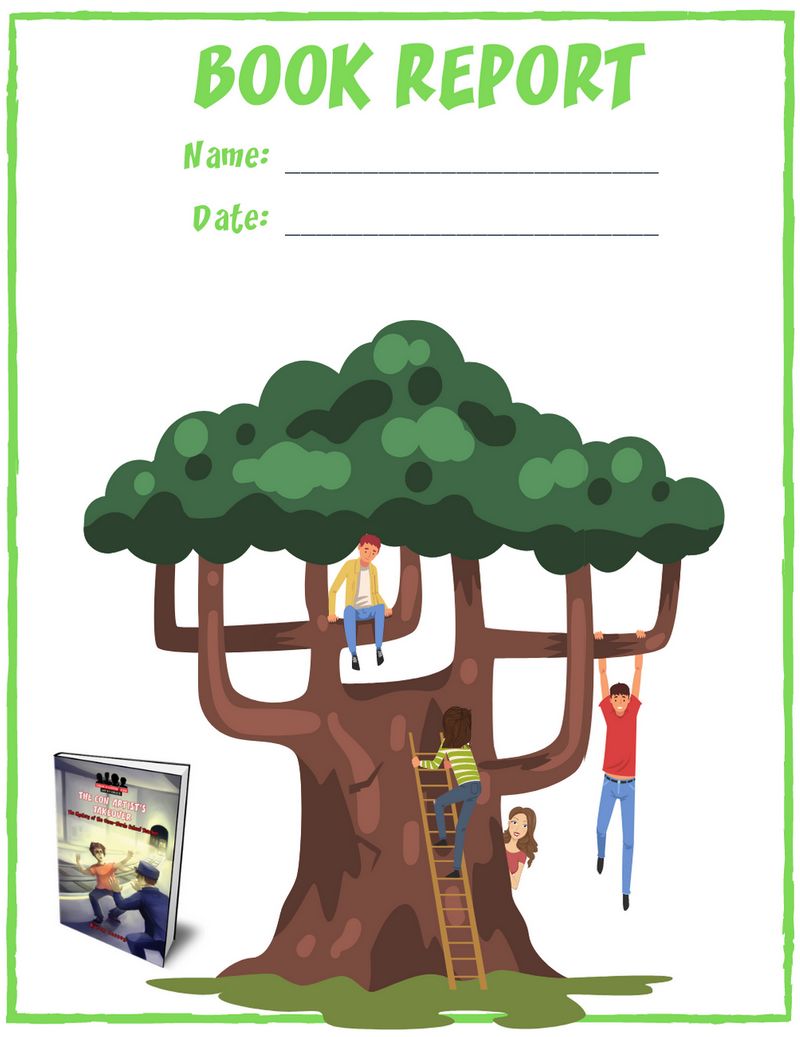 FREE Story Starters and Writing Prompts

Looking for printable visual story starters and writing prompts? Visit my sister site: www.story-starters.com for more like this: