Book Report Templates for "The Trespasser's Unexpected Adventure"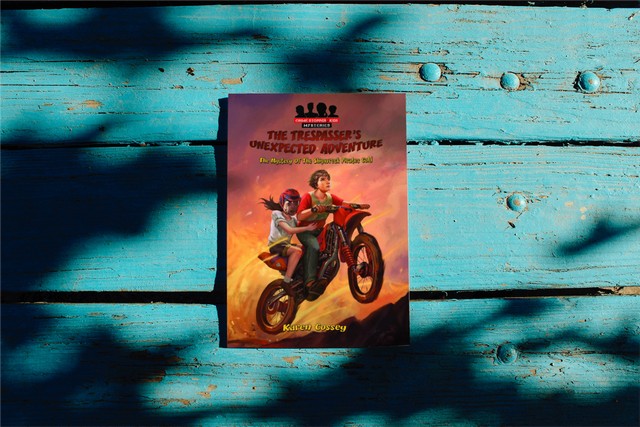 Book One in the Crime Stopper Kids Mysteries Series for 9-12 Year-Olds
Foster kid Logan Seagate hadn't bargained on making friends with a mysterious family when he'd trespassed onto the private beach by abseiling down a cliff that morning. All he'd wanted to do was forget about how angry he was at his father for awhile; but his plans are cast aside when he meets the adventurous Meeka. After spending an exciting day with her and her secretive family, he learns there is a lot more to this mystery family than friendship, money and fun. Thankfully, they seem eager to get to know the rest of his foster family, including his two foster brothers, Cole and Ninja Nate; as well as his foster kid sister, Poet. Logan can only hope that this will be a friendship that lasts, as unlikely as that seems, considering the true identity of his new friends.
However, trouble is just around the corner—his suspicions of a smuggling ring turn into reality, putting Meeka and his foster family's lives at risk. Caught by the ruthless smugglers they are held captive, then left tied up in a burning building. How can they possibly escape and capture the criminals before they get away with all the shipwrecked gold?
Read the First Chapter Online Here
"Filled with action, adventure, mystery and heart, The Trespasser's Unexpected Adventure, The Mystery of the Shipwreck Pirates Gold has something for every young reader."
Get your copy of the templates and book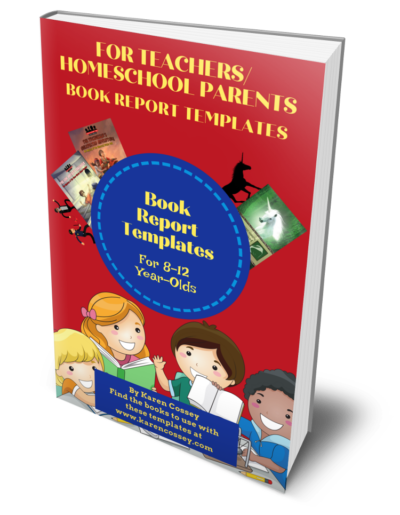 One Page and Multi-Page Book Report Templates
Download it directly from the author's (Karen Cossey) website resource page.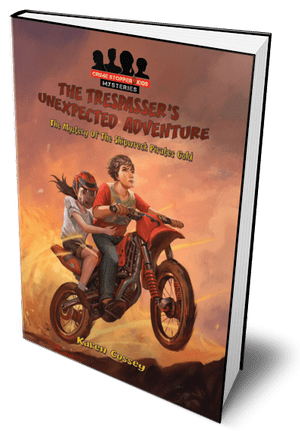 Trespasser's Unexpected Adventure
Book One in the Crime Stopper Kids Mysteries Series: Read the First Chapter Here
Purchase it directly from the author's (Karen Cossey) website book store.